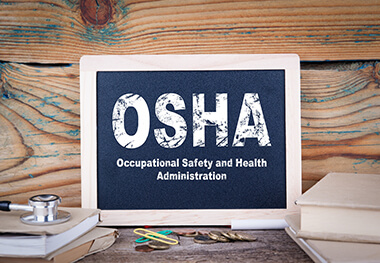 Equipment Inspection Specialists.
Illinois Crane technicians can provide ongoing equipment inspections to meet OSHA and other industry standard requirements, making certain that your equipment is in top condition and meeting code. Illinois Crane employs Our Crane & Hoist software maintenance program, in order to meet OSHA requirements. This computerized system allows IC customers to reduce equipment downtime and lost production expenses, improves equipment performance, uptime and productivity extends equipment life/reduces equipment replacement costs, lowers maintenance, repair and record-keeping costs and assures greater customer confidence and overall profitability.
Our software program allows Illinois Crane service technicians to collect uniform, detailed inspection data on every crane or hoist in the program, regardless of the equipment's location. This program builds and maintains a comprehensive and consistent database of information on customer equipment, thereby creating a historical profile of that equipment. Collected data is emailed to Illinois Crane's central office for review by maintenance management. Once it has been determined that the equipment evaluation is complete, the results of the inspection are then emailed to the customer. With this information readily available, customized maintenance programs for individual equipment or repairs to bring a machine into compliance can be instituted. This program generates consistent reports that analyze machine performance and status.
All inspection services include check-up of all material handling equipment, as required by specific equipment guidelines, recommended course of action for equipment deemed out of compliance and complete emailed documentation of inspections to the customer for record-keeping purposes.